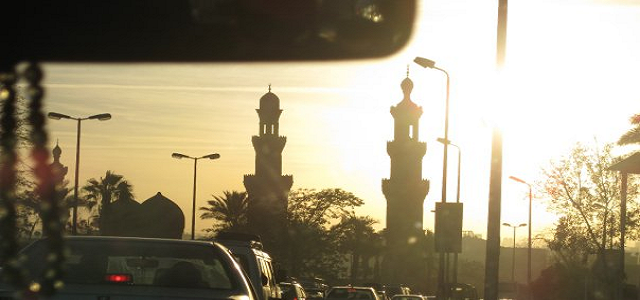 Travelling through countries such as Morocco, Egypt and the United Arab Emirates as you can imagine, gets quite hot and sweaty. The dust, the dessert, the heat – it can get bit a bit much, and if you're anything like me after a day on your feet sightseeing there is one simple pleasure that can make everything in the world right again – a cold bottle of beer. Easy right? In theory yes, but when you are travelling through Muslim countries such as those listed above things can get a little tricky. They don't drink a lot you see, and there's a common misconception that they don't serve alcohol to anyone at all, but that is luckily not the case – most will serve to foreigners, however trying to track down these hallowed establishments when you can even hold the map up the right way and are in desperate need of beer is no mean feat. And let me take the chance to reiterate the word 'establishments' here. I do not mean on the street, in a park, or anywhere in public. Just to be clear, waking up in jail should not be your goal here. (Side note 1: Someone could have told this to one of my friends living in Abu Dhabi before he woke up peacefully shackled to a hospital bed after being found drunk on the street…the night before he was flying to the US to meet his girlfriend's family for the first time.  Seriously. Lucky for him he possessed an unwavering ability to talk himself out of anything, so they eventally let him go…but not after paying a ridiculous fine and missing his flight. So consider yourself warned!)
Ok – so now you get the picture. Stick to indoors only! While it can be difficult to seek out bars to have yourself a tipple, its certainly not impossible. So I want to share with those inclined a few hints and tips that will having you sipping a long island ice tea overlooking the pyramids in no time.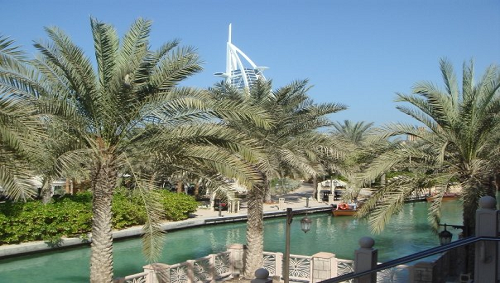 Hotels are your friend
I know what you're thinking – why visit a new city when all you do is go drinking in hotels that are the same at home? I totally agree in normal circumstances, but for North Africa and the Middle East it's a completely different kettle of fish. All the top hotels in cities like Marrakesh, Cairo and Dubai have fabulously decked out bars often with the best city views. I was in Cairo last year with the BF and we were really looking forward to relaxing with a glass of wine on our evening Nile river cruise. Somehow the fact they would'nt be serving alcohol had slipped our minds, so after 3 hours of 'traditional Egyptian dancing' (read: men in skirts spinning at an uncontrollable speed) we were more than in need of hard liquor. In Cairo most of the big hotels are along the Nile so you just have to look up and scan for the tallest buildings and in no time you'll have that well deserved G&T in your hand.
Bar's don't mean bars, and cafes don't mean cafes
A friend and I were pleasantly surprised upon sitting down at a cafe bar in Marrakesh to be presented with a 'cocktail menu' – quite smugly we proceeded to order two mojito's, but after one sip it became apparent that clearly us and the bar were not singing from the hymn sheet, as it were.  So do your research – if it looks local, you probably aren't going to get that Jagerbomb you so dearly crave, but if it looks touristy and 'Western', you'll likely be yelling 'bottoms up' in no time.
Look for ladies night
I thought the whole 'ladies drink for free' phenomenon was dead right up until I walked into a hotel bar in Dubai a couple of years ago. Apparently not my friend told me, and it goes down a treat with him and his mates –  as he put it 'We love girls and girls love cocktails. Everyone kicks a goal'. Cant argue with that. Everyone indeed, so just be sure to keep your eyes peeled for such deals on your travels and get yourself down there –  they even operate the so-called 'holy grail' for budget-conscious travellers: free pouring of alcohol.  (Side note 2: Line the stomach before you go to avoid situations like those aforementioned in side note 1)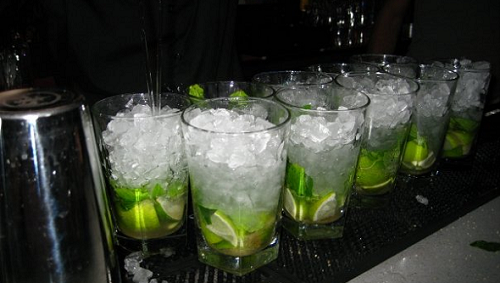 So next time you're soaking up the culture at a souk in Marrakesh or walking like an Egyptian keep these points in mind. For those looking for some great recommendations I've listed below some of the places I've enjoyed a drink or three during my travels. Cheers to that!
Morocco
Kosybar, Marrakesh –This is one of the best bars I've been to – an achingly relaxed rooftop terrace overlooking the souks that serves affordable drinks and both Moroccan and Western food. We spent hours watching the world go by over a few mojito's here.
Le Comptior, Marrakesh – Den like restaurant and bar that serves up great Moroccan set-menu's daily. Extensive cocktail list, and after 9pm every night the in-house band and belly dancers come out to tempt the audience. Great fun.
United Arab Emirates
Al Qasr at Madinat Jumeirah, Dubai – This is theplace for brunch in Dubai. Its a little pricey at around £60 a head, but its so worth it: all you can eat and drink (cocktails and champagne included) from 44 5 star restaurants and bars overlooking the hotel's private beach and the iconic Berj Al Arab. Pure luxury.
Egypt
Grand Hyatt Revolving Restaurant and Bar, Cairo – Unbelievable views and cheap drinks, what's not to like? The hotel usually charges people to go up and have a look at the 360 degree views but if you're buying drinks you don't have to pay. Soak up the Nile while chilling out with a crisp glass of white.
Previous Post – The 10 best London lunches under £10 (almost)
Next Post – Photo Of The Week – London Design By Sir Giles Gilbert Scott