This post is part of the Work From Anywhere/Extra Income Ideas series where I'll be providing details on how you can move towards a location independent lifestyle and have the freedom to work from anywhere and travel the world – as and when you please. This weeks topic is how to land a job on a cruise ship.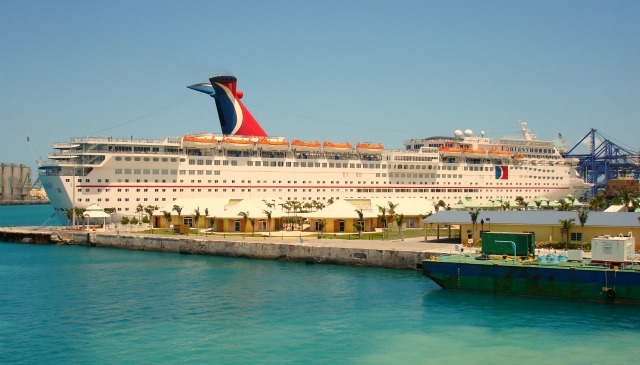 Long gone are the days of the 'blue rinse brigade' stereotype of cruise ships – these days they are more modern, fun and younger than ever! And as such, jobs on cruise ships are now one of the most sought after careers, especially for lovers of travel or anyone looking to fund their location independent lifestyle and literally be able to work from anywhere in the world – from the Atlantic to the Pacific!
Finding your way through all the information on cruise ship jobs can be confusing and time consuming, so here is my easy to follow guide answering any questions you may have about the kinds of cruise ship jobs available, pay and the process of landing your dream role. Bon Voyage!
What Jobs Are Available?
Pretty much anything an everything! Cruise ships these days are like floating cities, so with this comes a wide range of job opportunities for applicants. From hospitality and retail to managerial, leisure, childcare, sales, banking and so much more! Basically, if you have experience, a passion for travel and working with others then there's a job for you!
Who Are The Best Companies To Work For?
There are three cruise ship companies which are generally considered to be the 'best' – Royal Caribbean International, Princess and Carnival – so a lot of people like to apply with these first and go from there. They are the biggest cruise ship companies out there and travel all over the world, so will always be hiring and have a wide range of jobs available.
This doesn't mean of course that there aren't other great companies out there – it's really about finding the best fit for you, which may be one of the big players, or a small niche company prevalent in the area of the world you would like to work in. (It also can't hurt to be on a Caribbean cruise, right?!)
Each company has their own 'niche' – for example cruise lines focused on fine dining will hire a lot of people within hospitality whereas others may focus on music or spa treatments and hire accordingly.
What Should I Expect On board?
A lot of fun! But aside from this, also a lot of hard work – cruise ship employees usually work five or six days a week for up to 10 hours, and you'll be sharing a cabin and bathroom usually with one other person for the duration of your contract. The good thing is though that typically all accommodation and meals are included which means your wages can be saved, spent at port or on whatever you feel like!
Generally you'll need to conduct yourself in a professional manner when on board the ship as you are representing the company you are working for – but this doesn't mean no fun is to be had – people who work on cruise ships often make life long friends (or even meet the future husband or wife!) and have the time of their lives – like all things in life, just be prepared to go with the flow, take the good with the bad and enjoy the experience!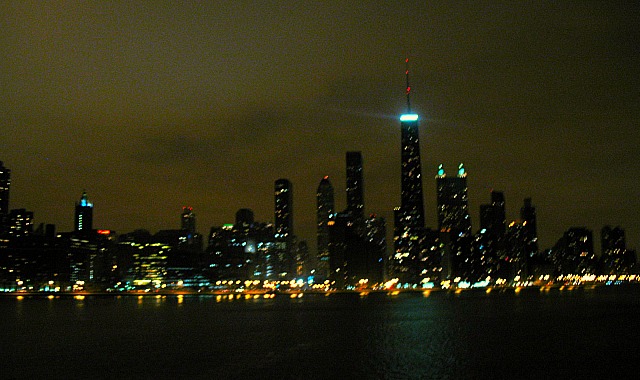 Whats The Pay Like?
Pay on cruise ships is generally very competitive and comparable to a good position onshore. Here are the average monthly wages for some of the most common roles:
Admin Assistant – $2,400 – 2,800 per month
Retail or Beauty Therapy roles – $1,000 – 1,500 per month
Bar Manager – $2,600 – 3000 per month
Activity Coordinator – $2,000 – 2,800 per month
Entertainer – $3,000 – 7,000 per month
How Do I Apply For Jobs?
You can apply for some jobs directly with the company you would like to work for, or through recruiter websites like Cruise Ship Job or Work On Cruise Ships – as with any job you are applying for it's best to look around a few sites and then make a shortlist of your top jobs and go for those.
There have been a number of scams set up by bogus cruise ship recruiters in the past, and this coupled with the sometimes frustrating and time consuming nature of the cruise ship job application process has given rise to a number of people writing guides or eBooks on their insider tips for how to land your dream job. These are not a necessity, but may be something you would like as an additional reference. Two of the good ones I've seen are by bloggers Earl from Wandering Earl, and Christine from Almost Fearless.
As far as the actual application process goes, you'll need to go through your CV and highlight the skills you think are relevant to the jobs you're applying for and you might even want to write a cover letter to really sell yourself and help to ensure you land the job you want with the cruise company you want. Once this is submitted and you are successful, an interview will be held and from there you will receive a letter of employment should you be chosen as a successful candidate.
Generally you will sign a contract for 3,4,6 or 12 months after which you may be eligible to renew for another tenure. As most ships depart from the USA you will need to make sure (If you are not a US citizen) that you have a transit visa C1 to ensure you can call at other US ports.
How Long Does It Take?
Applications can take anywhere between three and 12 months, but don't be disheartened – apply for as many jobs as possible with as many companies and you should reduce your time to employment. Be in frequent contact with the company to ensure your name is fresh in their minds, but make sure you don't pester as this could have the opposite effect!
Best of luck – now it's time to brush up on your CV and get applying!
Photo Credits – Thanks to heather0714 and atp_tyreseus (Attribution License)
Previous Post – Getting Drunk On Epernay: The Perfect Long Weekend
Next Post – Photo Of The Week: The Colours Of A Moroccan Souk