Mention 'Australia' and most people will mention either Kangaroo's or ask you if it's really as beautiful as everyone says…and truly it is! Ok, I may be biased, but Australia is a great place to visit if you fancied taking a year off and trotting off to the other side of the world – it's modern, laid-back and it's one of the few places you can still live in the city and surf before going to work every morning.
I regularly meet people who are desperate to take an Australian working holiday but often don't know how to go about deciphering the visa's available, finding cheap flights to Australia or choosing the best places to live, work and travel to. As I'm a born and bred Aussie girl and I know the ins and outs of our strict immigration laws and the best spots to see, so I wanted to give you a quick overview of how to go about your working holiday Australia mission – whether that involves landing your dream job, picking fruit or taking a year off and not having to work at all!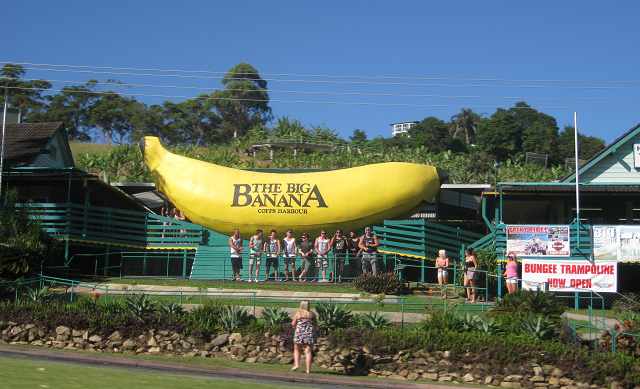 Australian Working Holiday Visas
The Australian working holiday visa makes it possible for people between the ages of 18 and 30 to live and work in the country for up to 2 years. This is under the precedent that work is to supplement your travels and you must not work with any employer for more than 6 months. This is the most common visa for working visitors to Australia, and after you have completed your 2 years you may be eligible to extend your visa or switch to another so that you may continue to live in the country.
If for some reason you are not eligible for the working holiday visa then there are other avenues to gaining entry into Australia, which include student visas, skilled visas and employer sponsored visas.
Australian immigration can be pretty tight at times and the rules are constantly changing, so be sure to check the 'Australian Visa Bureau' website to read all of the conditions of the visa for which you wish to apply.
Australian Gap Year Locations
Most people will be familiar with Sydney and Melbourne, but what about all the other great cities and regions Australia has to offer? Here's a quick rundown of the most common Aussie gap year locations to help you decide on your potential new home.
Melbourne – The most European of all Australian cities, Melbourne is all about culture – food, art, drinking and some of the best coffee you'll ever taste! It's a big city but without the extreme crowds and snobbishness.
Sydney – Australia's largest and most well known city, Sydney is stunning – beautiful beaches, great nightlife and a very laid back atmosphere. If you're looking to work your way up the career ladder, this is the place for it as most international companies are based out of here.
Brisbane – Even more laid back than Sydney, 'Brissie' is sometimes referred to as a 'large small town' but with a more cosmopolitan feel. Move here if you love the heat – this far North you won't see a jacket or jumper in sight all year round!
Adelaide – 'The city of churches' is what most Aussies think of when they hear Adelaide, but this once quieter city has now become a lot more European and extremely livable…and of course they have some stunning churches if you're into that sort of thing! Great if you like the feeling of living in a city but hate built up areas and crowds.
Perth – A gorgeous city on the Western coast of the country – close to stunning coastline and wineries galore! It used to be one of the more affordable options, although it's become so popular it's prices now compare with that of Sydney or Melbourne.
Byron Bay – Duuuuuuude, Byron Bay is one chilled out town. A lot of expats come here just to chill and party for a few months, and some never leave! This place is buzzing during the summer months so if you're looking for seasonal work this might be a starting point.
Gold Coast – A man made city right on the beach, 'Goldie' isn't for everyone, but it's got beaches, and it's a lot cheaper to live than other cities. A great option if you're looking to party!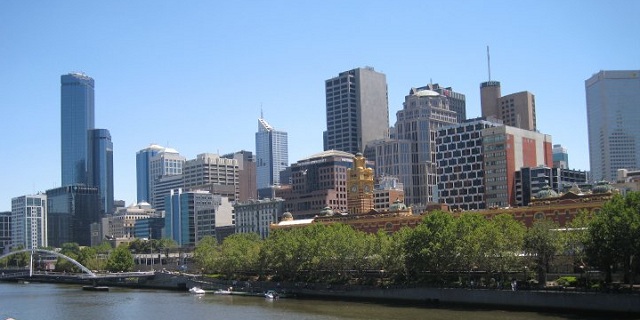 Australia Working Holiday Jobs
The job market in Australia is extremely diverse and anyone wishing to emigrate on a working holiday should have no trouble finding work. The economy has been going great guns in recent times, which has given rise to low unemployment rates and even in some cases shortages of adequate candidates to fill job vacancies!
Some of the shortage areas include: Accounting, Medical, Trades, IT and engineering. If you work in one of these areas you are almost guaranteed a visa!
If you are looking for more relaxed work or a job that allows you to enjoy the sun, then you are in luck because there are also shortages of casual workers in the following fields: bar/hospitality work, seasonal fruit picking, temporary office workers, retail and construction.
Below are some common salaries for the jobs mentioned above.
Bartending/waiting tables: $15 – $25 per hour (casual)
Fruit picking: $15 – $25 per hour (casual)
Check out operators and cashiers: $500 – $700 per week (full time)
Building/labouring: $650 – $850 per week (full time
Engineering: $800 – $1500 per week (full time)
Secretarial/administration: $600 – $700 per week (full time)
Child care: $18 – $20 per hour (casual)
What Do I Do Now?!
If you're thinking of taking an Australia working holiday or gap year then your first port of call should be to find out if you can get a visa. Once you have this sorted then start saving like mad as you'll need some savings to pay for your Australia flights, travel insurance and to help set you up when you arrive.
Once you have a leaving date organised start looking for work – I would recommend the site 'Jobaroo' – it gives specifics on the different types of positions available and how to apply for the field you're interested in. Some jobs you may be able to apply for from home while some you will need to be in the country for, but this site will explain all this so you know exactly where you're at before you arrive.
You may also be interested in organising a stop over in Asia on your way over to Australia – places like Bali, Thailand or Hong Kong are favourites.
Now all you need to do is spend some time perfecting your 'G'day' and you'll be off in no time at all!
Previous Post – 3 Months Blogging: Where Im At And Where To Next
Next Post – You Don't Mess With A Jaipur Temple Monkey