This post is the second in the Work From Anywhere/Extra Income Ideas series where I'll be providing details on how you can move towards a location independent lifestyle and have the freedom to work from anywhere and travel the world – as and when you please. This weeks topic is how to teach English overseas.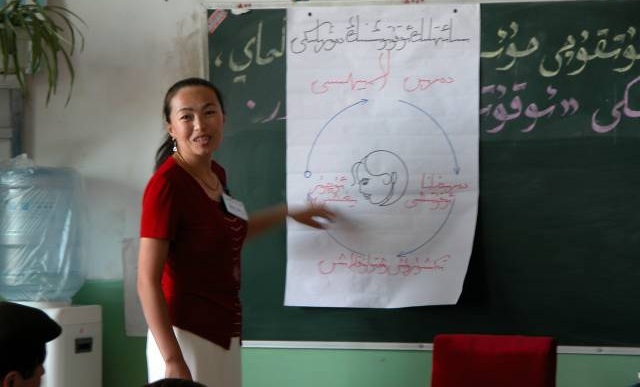 Personally I think teaching is a great way to travel the world, and by teaching English overseas, you not only have the freedom to choose where you live, but you get paid for it and have the opportunity to learn another language as well! I spent some time teaching in the UK when I first arrived and I found it to be not only fun and sociable, but a way for me to help people and learn about the new culture I had found myself living in.
If you are interested in teaching English overseas but not sure how to go about the process, here is a step by step guide.
Check Your Eligibility
Before you do anything else, you should first check whether you are eligible to teach English overseas. As a general rule, you will need to meet the following criteria to be able to teach English overseas:
Be a native English speaker
Hold a Bachelors degree
Because English teaching positions are becoming more and more competitive, these points will generally be non-negotiable, but depending on where you want to teach you may still be able to find some positions which are flexible. If you are not from a native English speaking country but are fluent in English then you may have more options, however be aware that positions will be limited.
The key here is to do your research – if you don't fit in with the criteria perfectly, but are passionate about teaching, then this may prove to be sufficient.
Complete A TEFL Course
Once you have confirmed you are eligible to teach English overseas you will need to complete a Teaching English as a Foreign Language or TEFL certificate. There are literally thousands of courses on offer around the world, but if you want to work in top schools and be paid accordingly then you may want to complete either the Cambridge Celta or Trinity CertTesol courses, as these are the most widely recognised around the world. They are however the most expensive, but don't worry  if money is tight – you can still enrol in a good quality internationally recognised course for less investment up front.
Courses range from intensive face to face sessions to distance learning, which will of course affect the price, as well as the location you take it – some people prefer to study for this at home, or you could also travel to cheaper countries like Korea to live for a few weeks while you complete the coursework.
As I said, there are thousands of options, so its just a matter of finding the right course for you, at the right price, and right location. Some companies (Go Abroad is one) even package TEFL study along with a job placement at the end, so this might be a a fuss-free option if you are looking to study and work somewhere like Thailand.
Apply For Jobs And Start Working!
Once you have completed your course and have your certificate to teach then the sky is literally the limit! You may have come into this process with a country in mind, or you may now be looking for places to work, but the great thing is, that there are so many jobs available, so it's just the case of finding the one that suits you! Some job applications might be submitted as part of a program offered by an intermediate company, while others might be submitted directly to the school. Most positions will include a free airfare as well as accommodation and a wage. These will differ by country and even school, so shop around.
You may choose a placement at anywhere from a government school, a specialised language school, as a tutor, or corporate trainer. There are millions of websites advertising for TEFL jobs, but some of the most popular include Go Abroad, TEFL.com and Transitions Abroad.
The application process can take anywhere from 2-6 months, so take this into account when planning. Most jobs will also begin between August-October, so if you are applying late in the year, you may only be able to find positions for the following school year. Again, this differs widely so check each job that you are interested in.
Once your application has been accepted it's time to celebrate! You are in for the time of your life, and apart from having the amazing opportunity to get paid to live in some of the worlds most beautiful locations, you are also doing something positive and giving back to the world.
Now, give yourself a pat on the back and crack open the bubbly, you've done it!
Photo Credits – Thanks to pmorgan and melalouise (Attribution License)
Previous Post – The Fairytale Gardens Of The Grand Palace, Bangkok
Next Post – 6 Ways To Save Money When You Travel