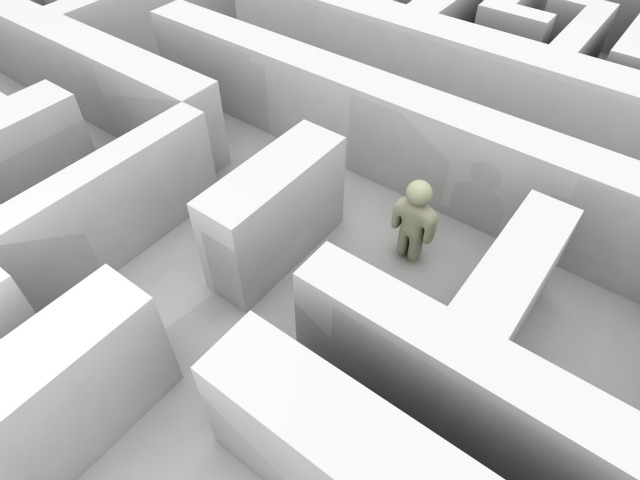 Starting your own business is no small feat. It takes guts, drive, a lot of hours and most of all, belief. But is it really as 'untouchable' and as scary as most people think? I think business can be pain-free and relatively straight forward if you have all the tools you need to get from now to success, but if you're unequipped – both physically and mentally, then you can be in for a lot rougher ride than you need to be.
The amount of stress one will go through setting up a business really does depend on many things – do you need lots of money to start it up? Do you have experience in the area of business you're going into? Have you done your research? In some ways I think fear can be your protector in business – it stops you from being too risky and can make you stop and think 'Should I really be doing this?'. People that go into business blindly believing they will succeed just because they deserve to are most likely going to learn a lot of hard lessons along the way. That's not to say belief is a bad thing – you're going to need bucket loads of it, but if that belief is based on nothing but a hunch rather than facts and research, then I dare say you're headed for tears, bar a business miracle. And in this market, there aren't many of them going around!
For me starting my online business was a no-brainer – it took pretty much no capital to set it up, and while I spent a lot of time setting up my sites and making sure they looked good and read well, this was purely my own time, so even if it didn't work out, I wasn't going to be majorly out-of-pocket. I did my research, and yes, it was nerve-wracking at times, but I believed I could do it and surrounded myself with other successful people and pretty much followed their lead. I find reading about other people's success a huge motivator, and it's something that gets me through days when all I feel like doing is curling up on the couch and watching movies. If it was easy everyone would do it, so that's what is going to make you stand out from the crowd.
So what's got me thinking about businesses and fear? Well, recently I've been toying with the idea of setting up a freelance business which will complement my property development interests – it's still very much a thought process at the moment, but if I go ahead with it, it will be something that I will need to invest at least 6 months into as well as a fair investment too. Yes, I have a small property development business that I run with my partner Mike, but this feels a little bit like it's just me against the world – and there is a very real chance that it won't work out. Enter, nervousness, a little anxiety and fear. What is this feeling?! It's made me realise how most entrepreneurs must feel when they dive head first into the unknown – ultimately, you have no guarantee of success, but with some of the traits I mentioned above, hopefully it can be as pain-free as diving head first into a big black hole can be.
So my point is that we may not fully control our success, but we can control our planning, research and emotions. Some fear is good – it makes us grow and lets us know our limits, but too much can be paralysing and stops you from flourishing. Just make sure you are honest with yourself and recognise which is true fear resulting from unpreparedness or fear from our heads telling us to sprint back into our comfort zones before the bogey man gets us. I haven't yet decided whether my business will eventuate, but I know that whatever happens I wont let that kind of fear stop me – and neither should you!
Previous Post – Photo Of The Week: A Very Grand Central Terminal
Next Post – Photo Of The Week – Tivoli Gardens, Copenhagen